Details

Written by Sywa

Sywa

Last Updated: 20 August 2019

20 August 2019

Created: 19 August 2019

19 August 2019
  In My search for "Holy Grail" in trading this is by far the most suitable trading setup for me, yes.. the most suitable not the perfect one. This is the setup I feel most comfortable to.
 I've read many books about trading, Forex, and etc. There are no one have said they found a "Holy Grail" of Trading, a Setup that will never lose, a Method that will win 100%.  If  somehow You met someone that claim they have "Holy Grail" Method, then it is better to Ignore him and run away because the only "Holy Grail" they have is how to clear out Your pocket.
Trade Setup:
Main Chart:
Bollinger Bands (20, 0, 2.0)
Heiken Ashi CandleStick
Alligator
Parabolic SAR
Custom Indicator : SywaAlert
Indicator Chart:
     - Awesome Oscillator with Alert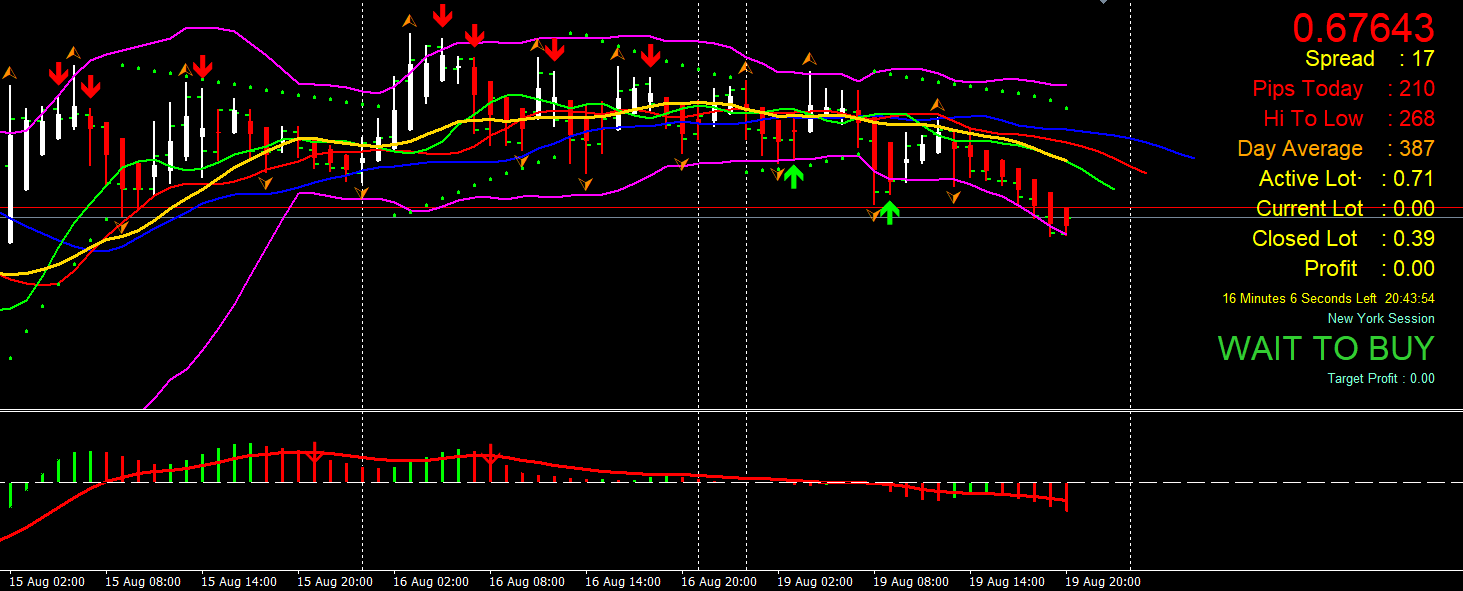 Setup explanation:
 - Upper and Lower Bollinger Bands act as Support and Resistance, I use these lines as entry Point.
- Parabolic SAR is used for the confirmation
- Alligator lines (Lips, Jaw and Teeth) are used as short term target level (profit or stop loss), and as confirmation.
- Awesome Oscillator are used together with Bollinger Band for Entry.
- Heiken Ashi Divergence are used for Entry.
So, I have three priority entry Condition in sequence from the most important to less are : Awesome Oscillator, Upper and Lower Bollinger Band, and Heiken Ashi.
While other Indicator act as secondary confirmation.